With winter creeping in, this month we've focused on health and well-being kits and skin saviours to see you through the cold and blustery months.
Everyone knows the workplace turns into a breeding ground for germs over winter so it's not a great place to be if you're conscious about your health!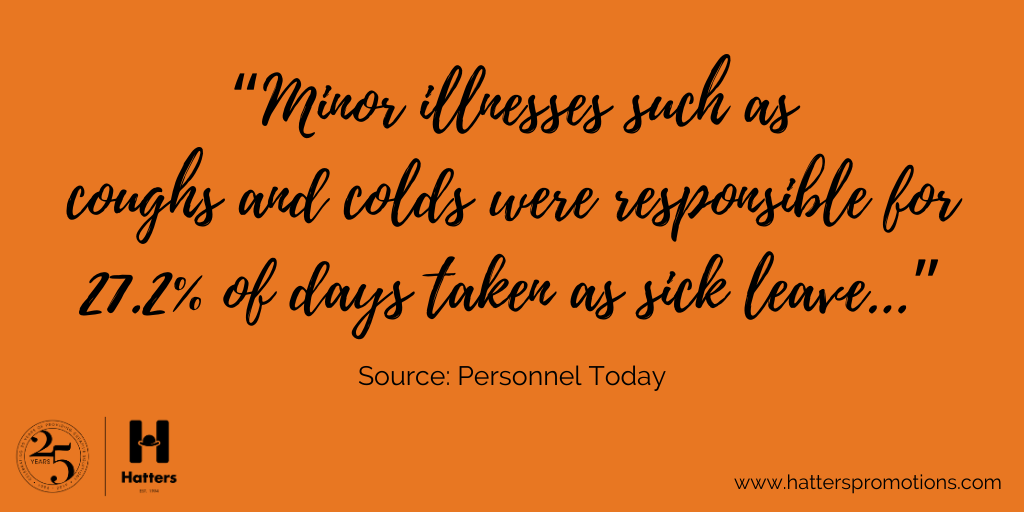 It's not great for employers either as according to Personnel Today, employees in workplaces across the UK took on average 4.4 days as sick leave throughout 2018 and "minor illnesses such as coughs and colds were responsible for 27.2% of days lost".
We've been investigating the best pocket-sized items that companies could hand out to employees to actively try and protect their team's well-being. Here's a collection of our favourite items - from hand sanitisers and screen cleaners to get rid of the germs, to nourishing balms to tackle dry skin.
Handy Can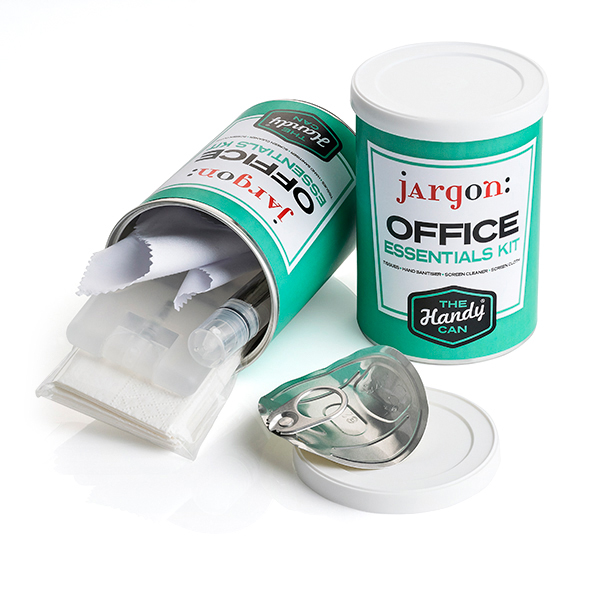 We don't need to give The Handy Can the big sell – everyone knows how fab these little kits are!
These cans are packed full of the essentials and sealed with a ring pull lid. There are 12 standard sets including: Auto, Conference, Office, New Home, Festival, Mental Health, First Aid, Pamper, Spa, Sport & Fitness, Wellbeing and a Winter Fit Kit.
The label can be fully personalised with your own design or simply branded with your logo to the front of the can.
And the best bit? If you want a bespoke kit we 'can' do that too! As long as it fits, it can go in the can! So if you want to put together a Office Survival Kit you could include a pack of pocket sized tissues, hand sanitiser, lip balms and screen cleaner to keep those work stations germ free.
This product isn't listed on our website due to the wide variety of content combinations available. Please speak to the Hatters Team if you're interested in finding out more!
Glasses/Screen Cleaner & Cloth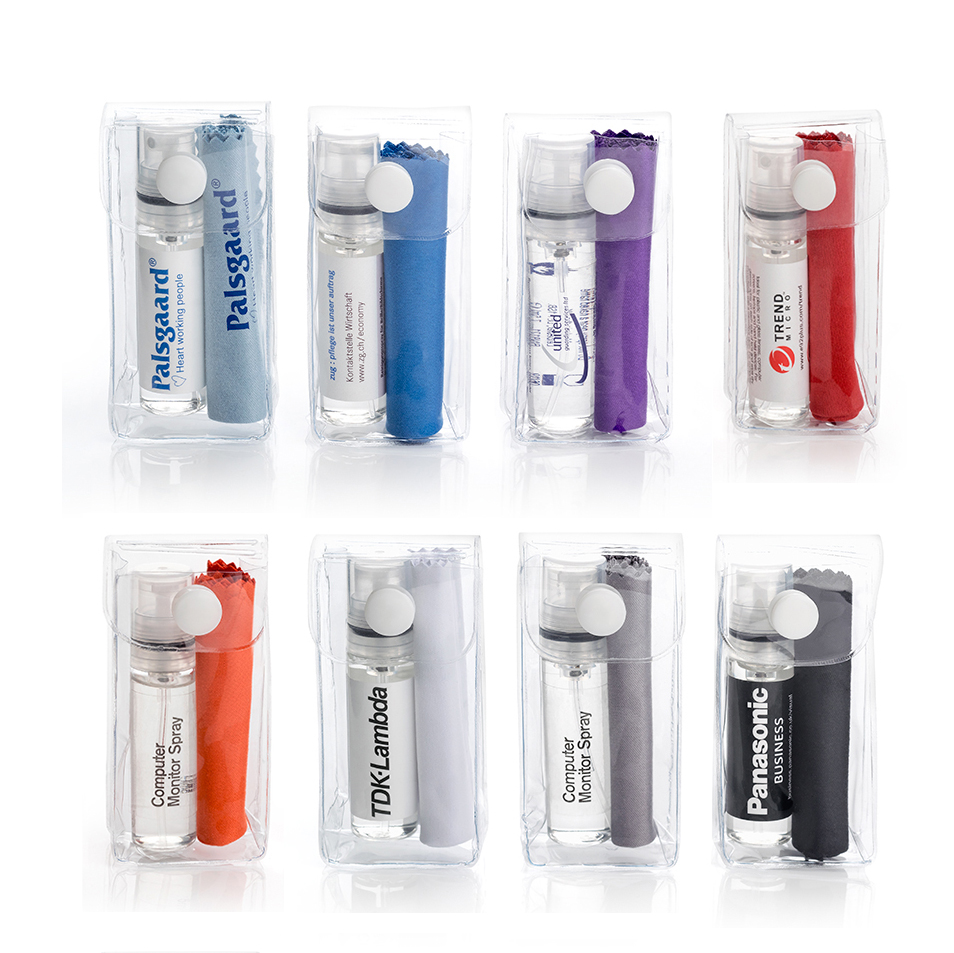 This screen cleaning duo are a perfect pair!
The anti-static cleaning solution comes in a handy spray and is suitable for glasses, mobiles, tablets and all other screens. The bottle can be branded with your logo onto a printed label to the side of the bottle.
The microfibre cleaning cloth Is available in the following plain stock colours: black, white, light blue, dark blue, orange, red or purple. Alternatively, for an extra cost you can fully brand the cloth with your design making the product completely unique for your brand.
This product is available from £3.95 for a quantity of 100 with a full colour print.
http://hatterspromotions.com/products/lifestyle-and-leisure/computer-accessories/163-14713/glasses-and-screen-cleaning-kit
What's Your Tipple Lip Balms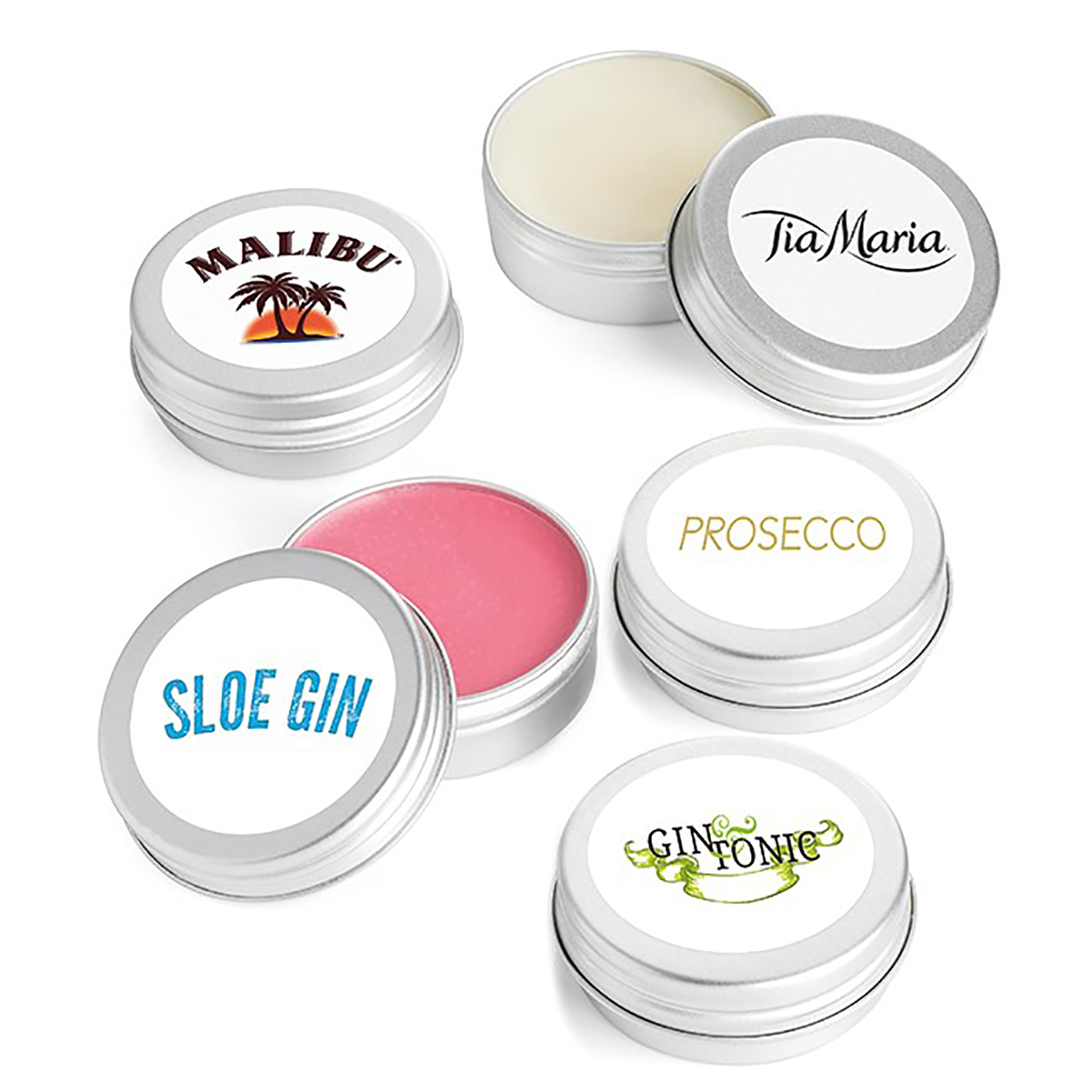 There's a huge range of lip balms available to be branded with your logo, but we especially love this range of 'What's Your Tipple' balms in your favourite drinks' flavours including, Gin & Tonic, Malibu, Tia Maria, Sloe Gin and Prosecco.
The balm is created using Cocoa Butter as a base which is incredibly nourishing for the skin and is supplied in a recyclable aluminium jar with a flat twist lid making it easy to carry around in handbags or pockets.
This product is available from £2.60 for a quantity of 100 with a full colour print.
http://hatterspromotions.com/products/health-and-wellbeing/lip-balm/163-10698/lip-balm-in-aluminium-tin
To explore the full range of lip balms available (such as other flavours and containers) please get in touch with the Hatters team.
Hand Sanitisers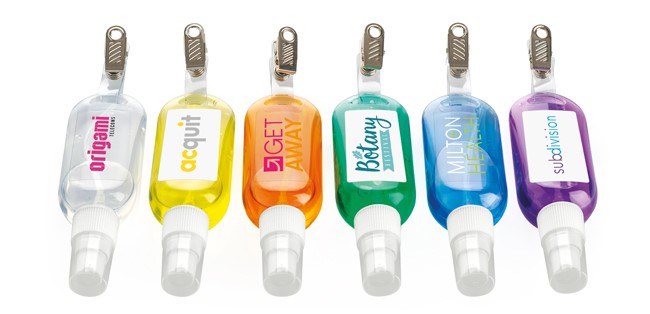 Coughs, colds and general illnesses are rife throughout offices in winter so protect your teams against the spread of germs with pocket-sized and easy to use hand sanitisers.
This 50ml clear waterless hand sanitiser allows you to have branding to the front of the bottle and comes with a clip to the top and complies with BS EN1276 and has been tested against MRSA and swine flu. A variety of bottle sizes are available.
This product is available from £3.45 for a quantity of 100 with a full colour print.
http://hatterspromotions.com/products/health-and-wellbeing/hand-sanitisers/163-10702/waterless-hand-sanitiser-with-clip
If you would like any more information to help you make an informed choice on your health and wellbeing merchandise, please speak with the team using the contact information below.
Phone 0161 428 5535 or email info@hatterspromotions.com