In one way or another, most UK businesses use the festive period as an opportunity to celebrate, reward or engage with their customers or employees.
September is the best time to start planning and ordering your festive merchandise, so we've researched the most effective products that are hitting the market this year to help you with your Christmas campaign.
People like to be recognised. It's a fact! Whether you're a dedicated employee, loyal customer or engaged with a brand it's nice to feel like you're valued by the company you show so much interest in.
As a multi-cultural country celebrating a variety of religions, we know that not everyone celebrates Christmas however it does provide an opportunity to create conversation and engagement with your audience.
If you're planning a Christmas engagement campaign, you should start to think about your products now in order to avoid disappointment as delivery times and lead times will get longer as the order volumes increase.
In this month's blog we have pulled together a range of products that are either new to the market or are already popular products. We hope this will help you to make a much more informed decision on the best product for your campaign!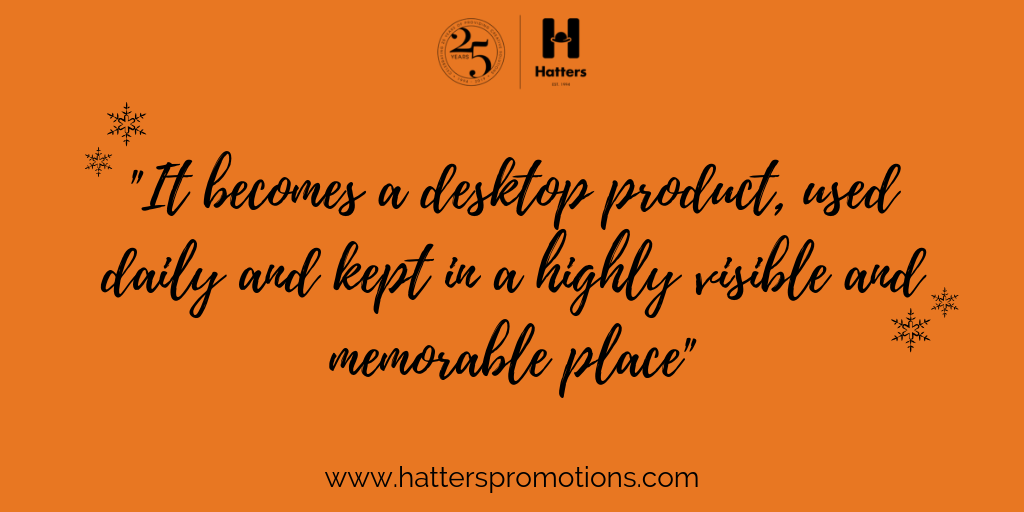 ENGRAVED GIFTING CRATES
A nice bottle of wine, Prosecco or even Champagne may be your tried and tested gift, and there are simple ways you can wow your recipient by making a few tweaks to the presentation of the bottles.
We can provide engraved wine crates personalised with names and your company logo and filled with your chosen tipple to create a bespoke gift for your clients.
And if you want to go one step further, we can hand-pack and engrave wooden hampers that will surprise and delight your customer! This will transform a seemingly normal gift into a premium product and as the boxes are engraved and handpacked in our warehouse, we can provide express lead times on this product.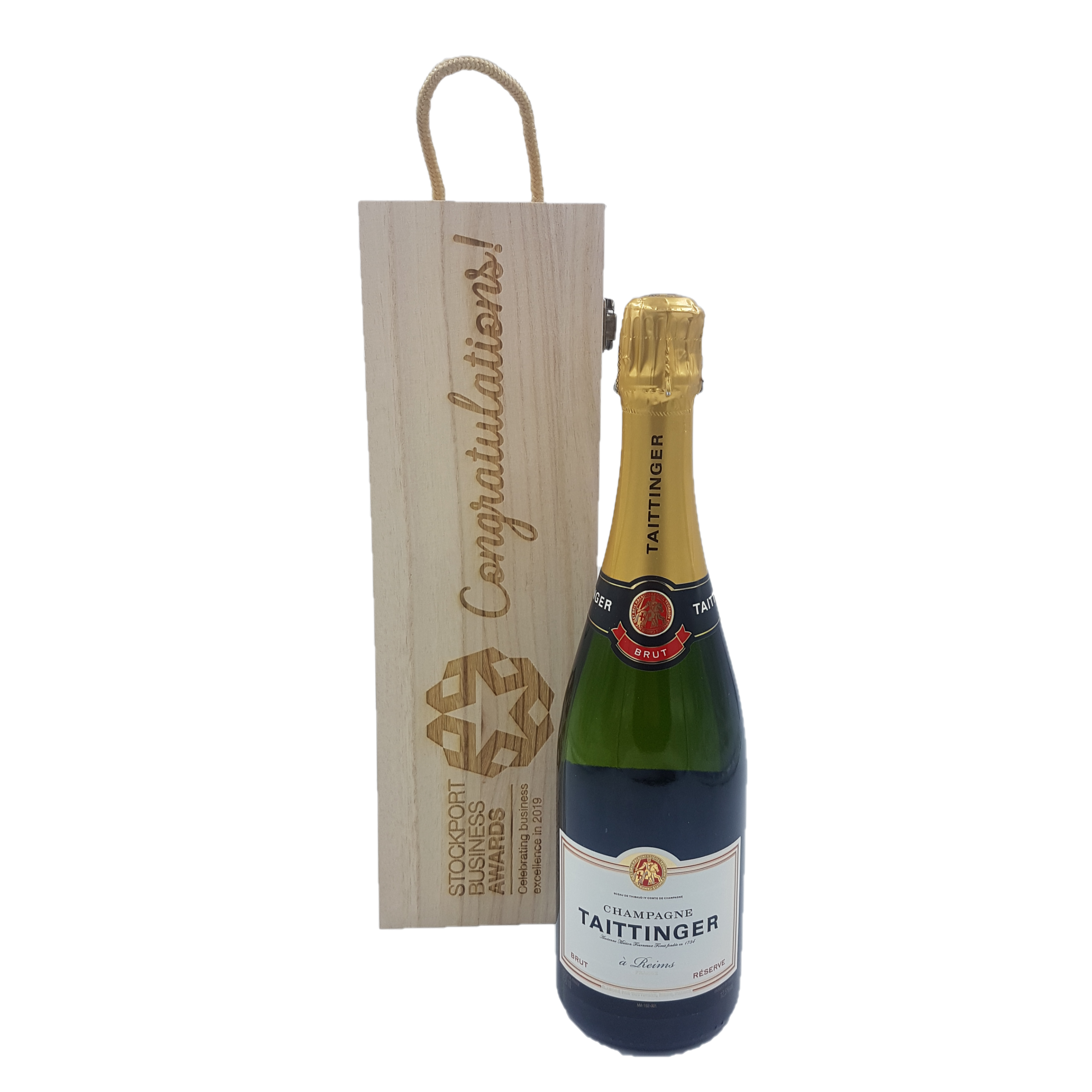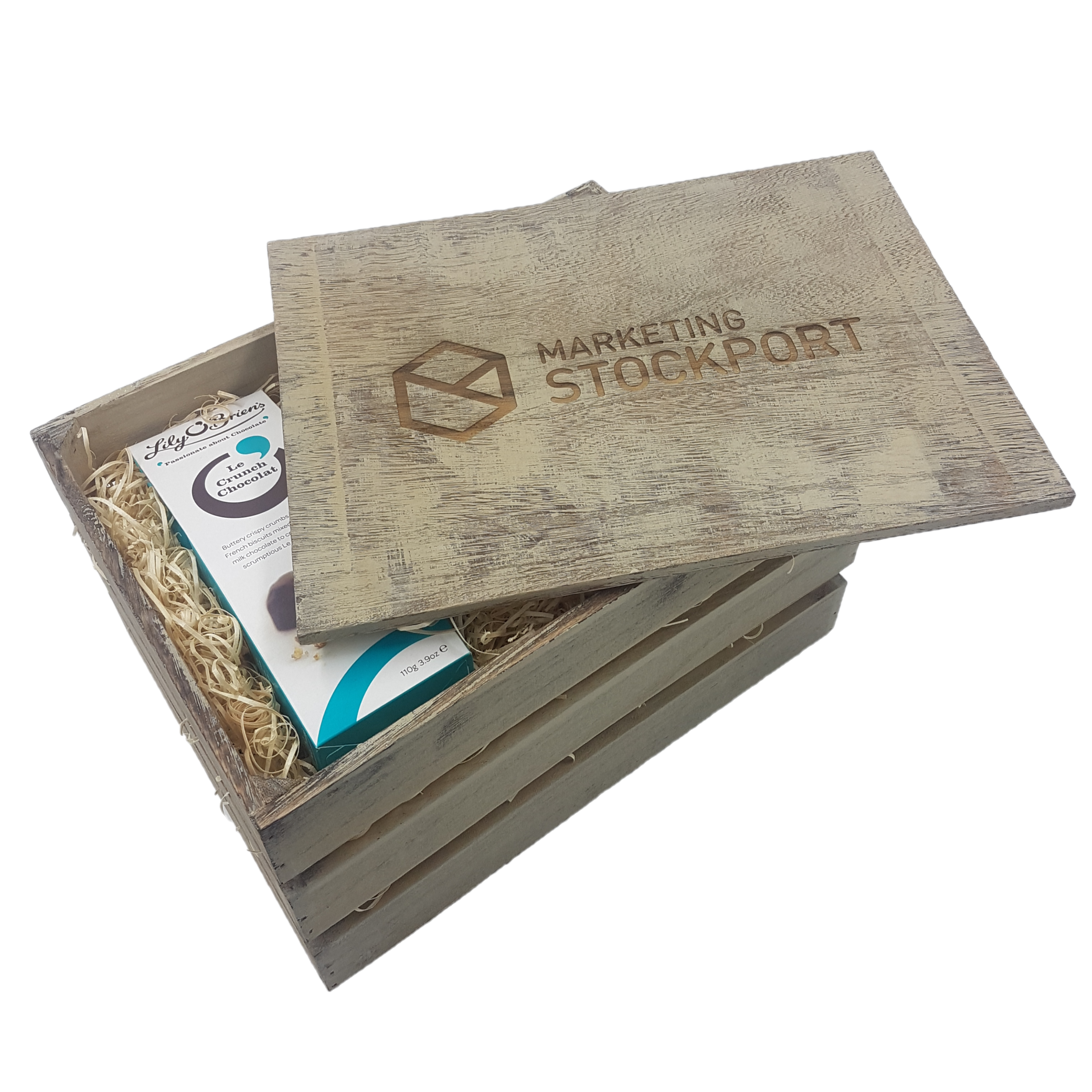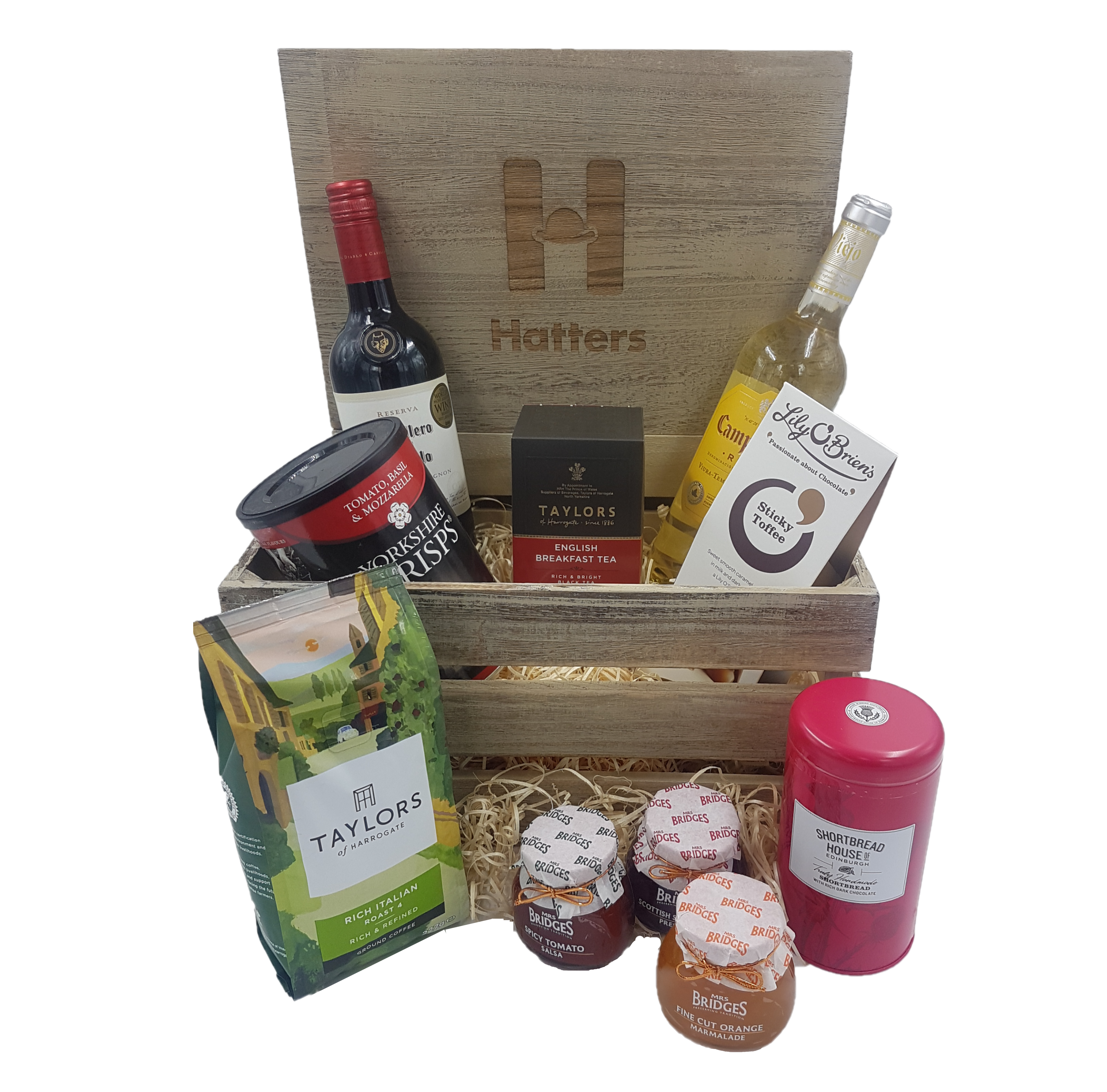 ADVENT CALENDARS
This product is in no way new to the market, but it's one of the most effective festive products so our list wouldn't be complete without it!
The attraction of gifting Advent Calendars is the combination of four factors:
1. The month-long lifespan means your product won't be immediately thrown away
2. It becomes a desktop product, used daily and kept in a highly visible and memorable place
3. You have a large print area in which to display an engaging design
4. It is a confectionary item – sweet treats are always a hit!
The innovation of these products has come a long way since they initially hit the market too. We all remember the cheap chocolate that originally filled the calendars, but now you can choose from a variety of luxury branded chocolate to make the calendar tastes as good as it looks!
Celebrations, Lindt Chocolate and Baileys Truffles to name just a few are the options available to you.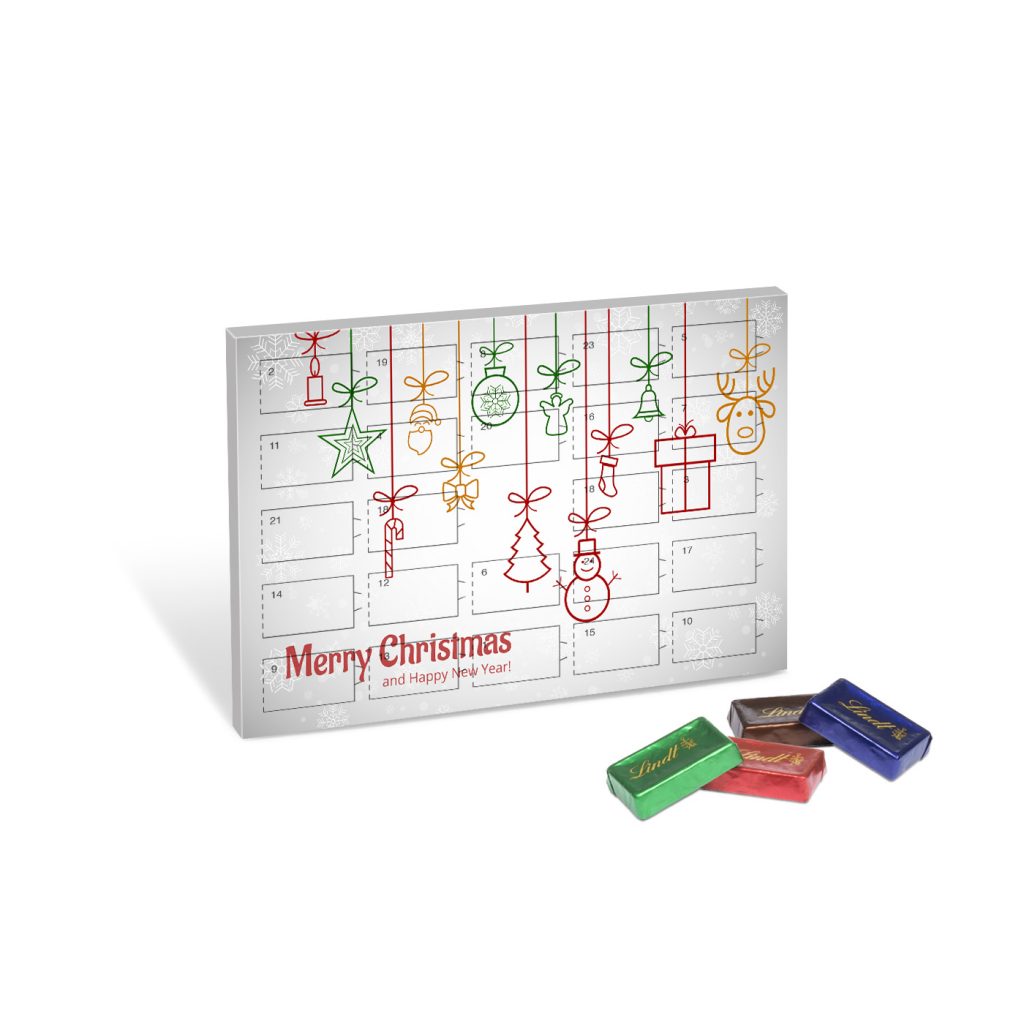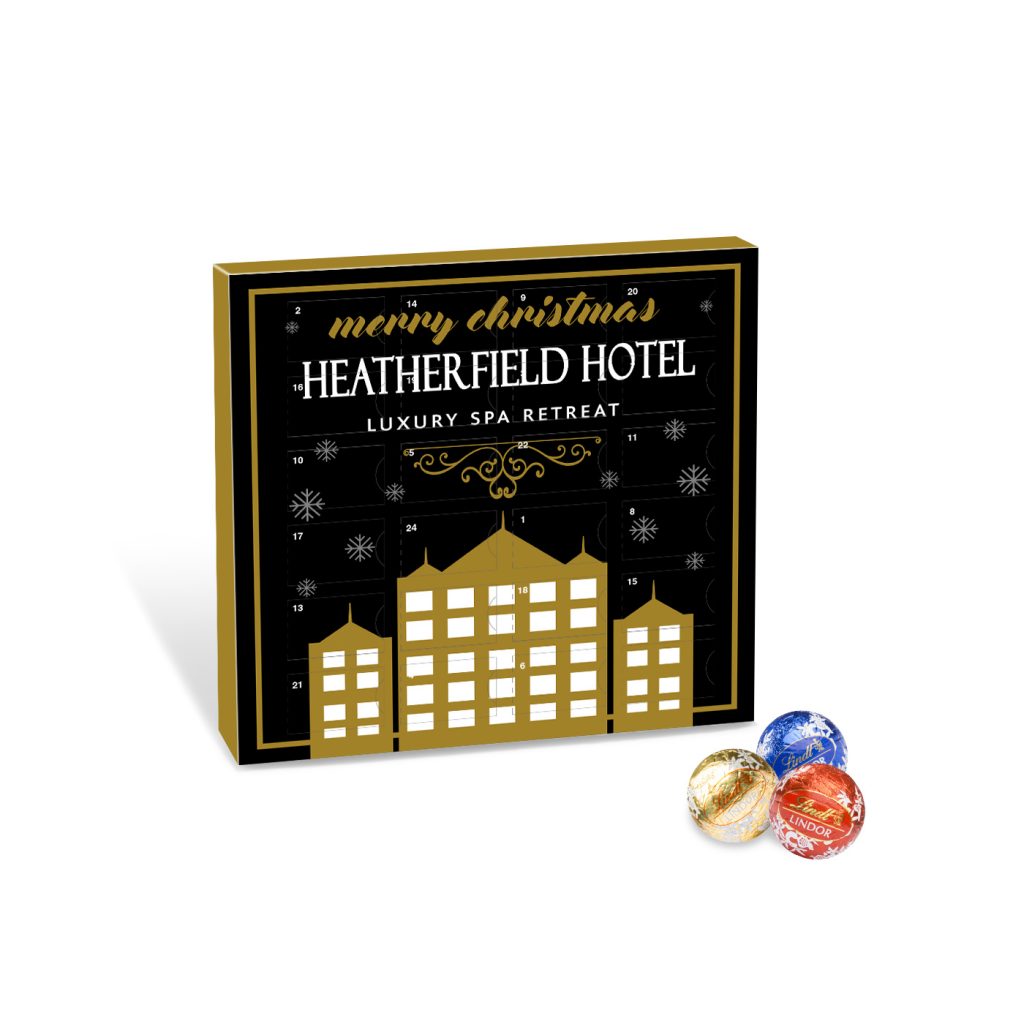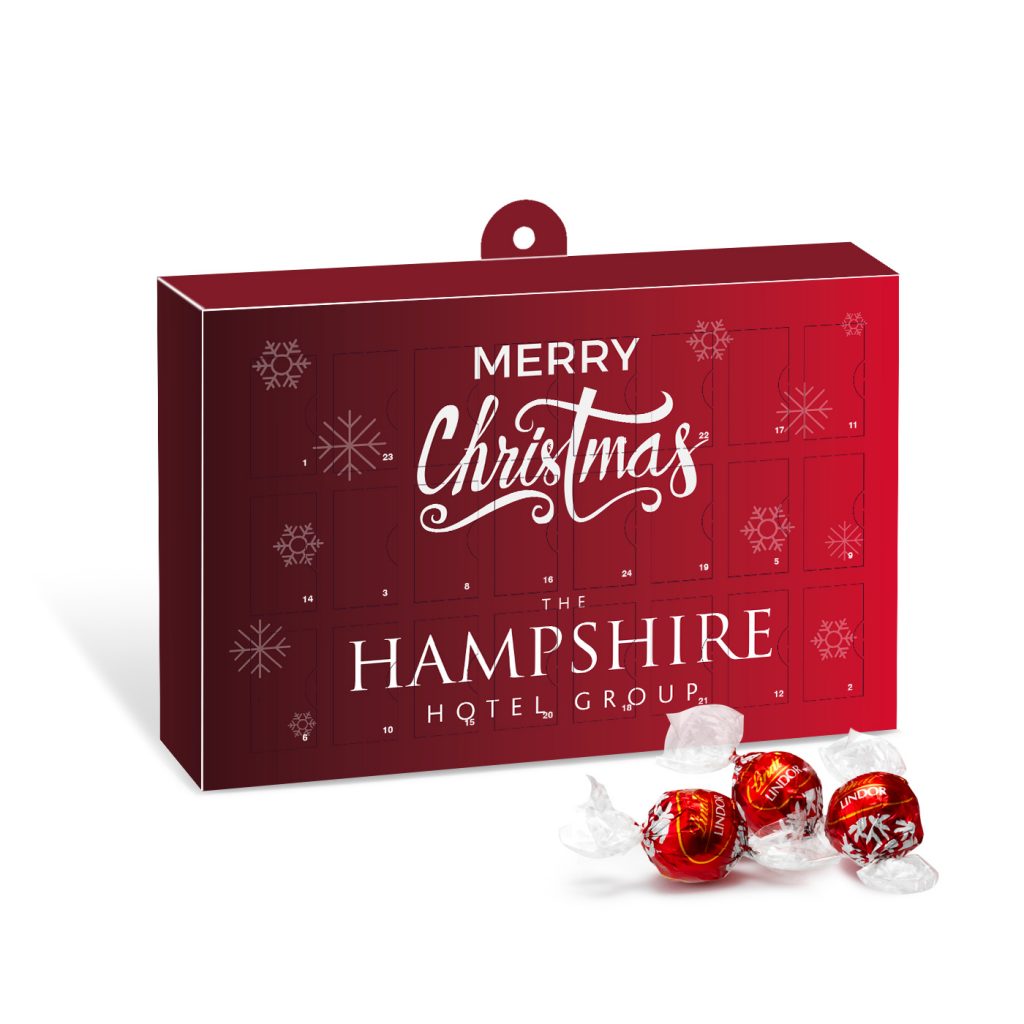 SWEET TREATS
Christmas treats for employees and customers doesn't necessary mean big budgets.
Light-hearted token gestures are fab for handing out at festive events or sending to customers as a gesture of good will. Sweet bags and tins are very cost-effective as they offer value for money and promote your brand via full colour labels or a decal to the lid.
They are the ideal 'stocking-filler' and can be used in festive hampers, goody bags, event favours or customer giveaways.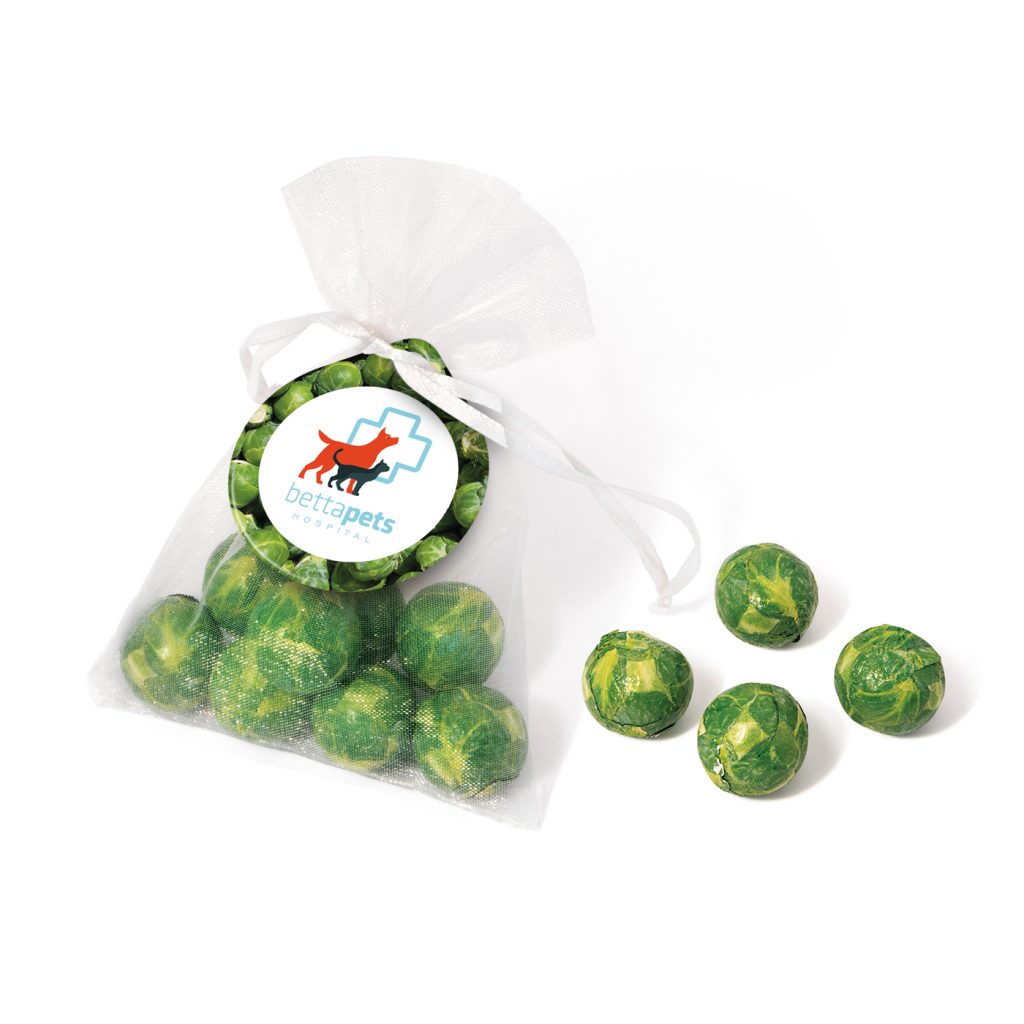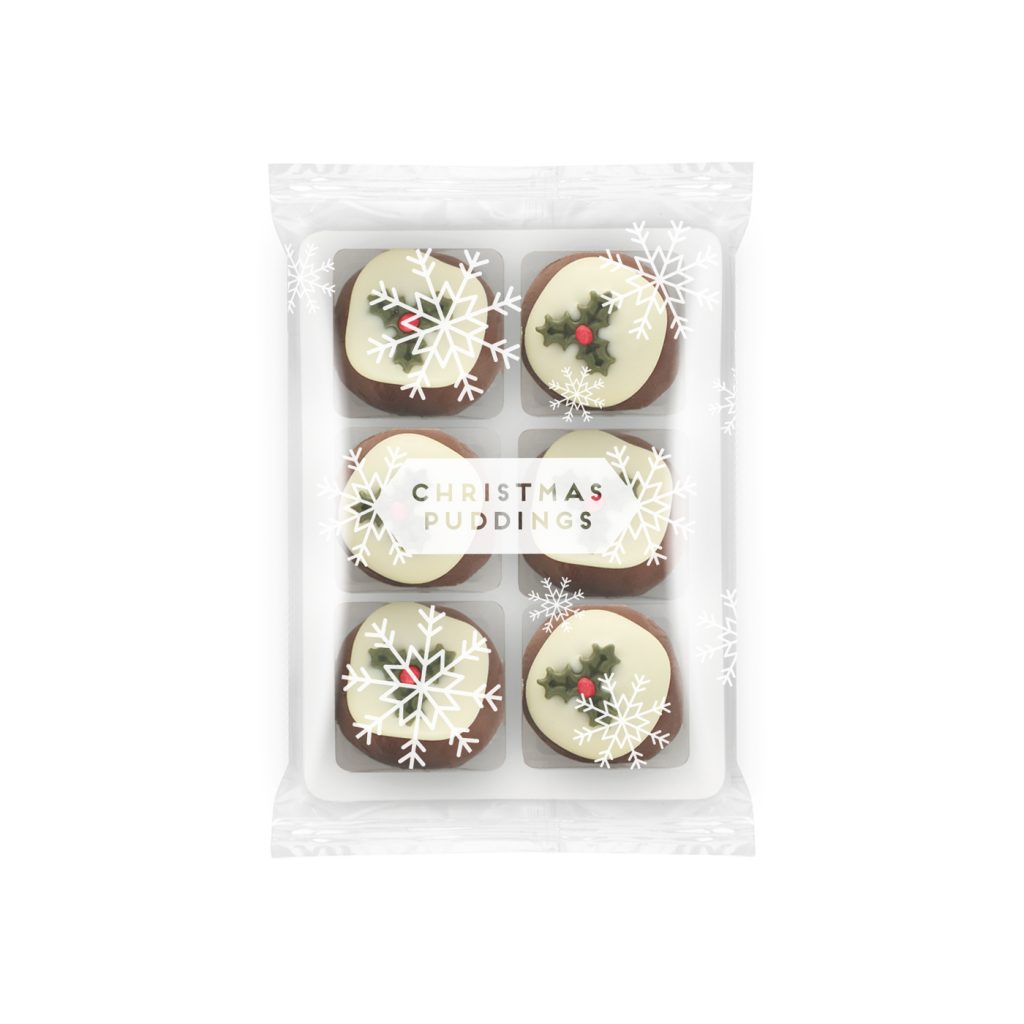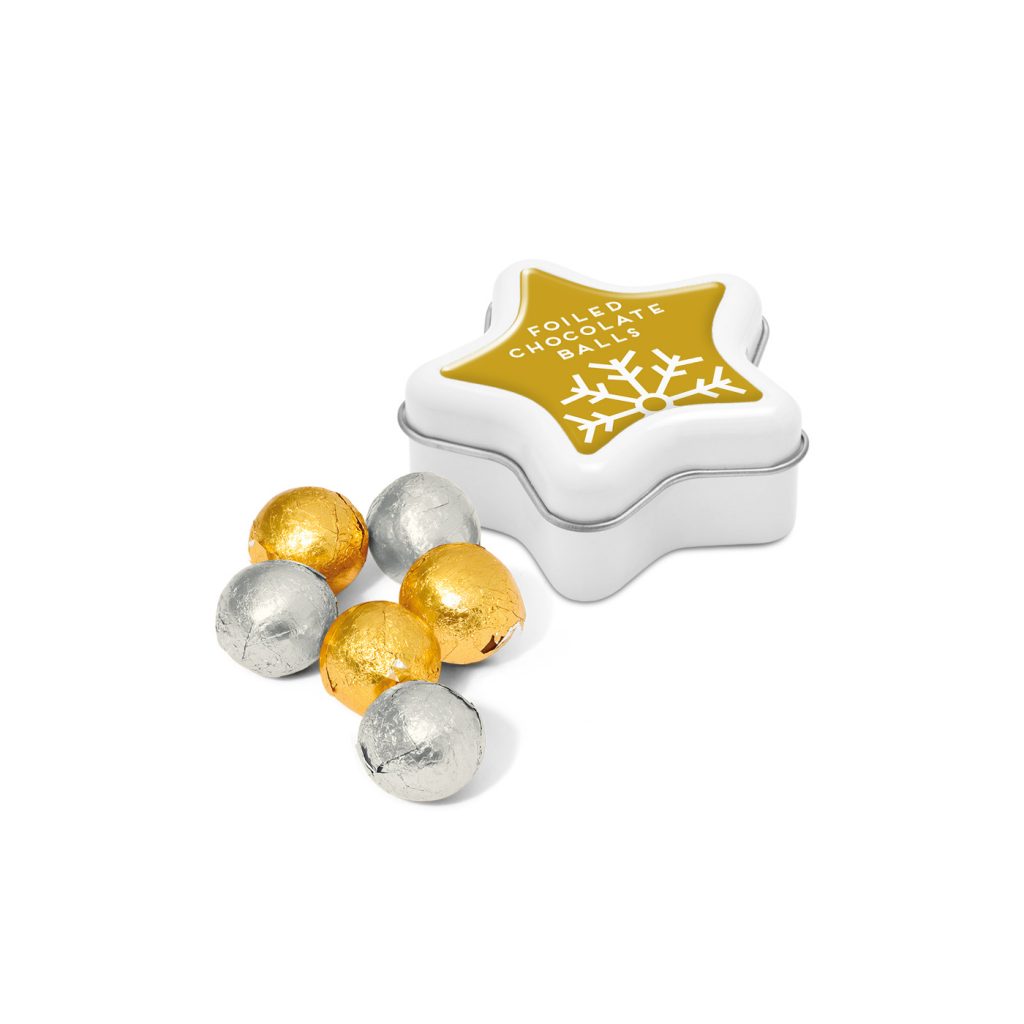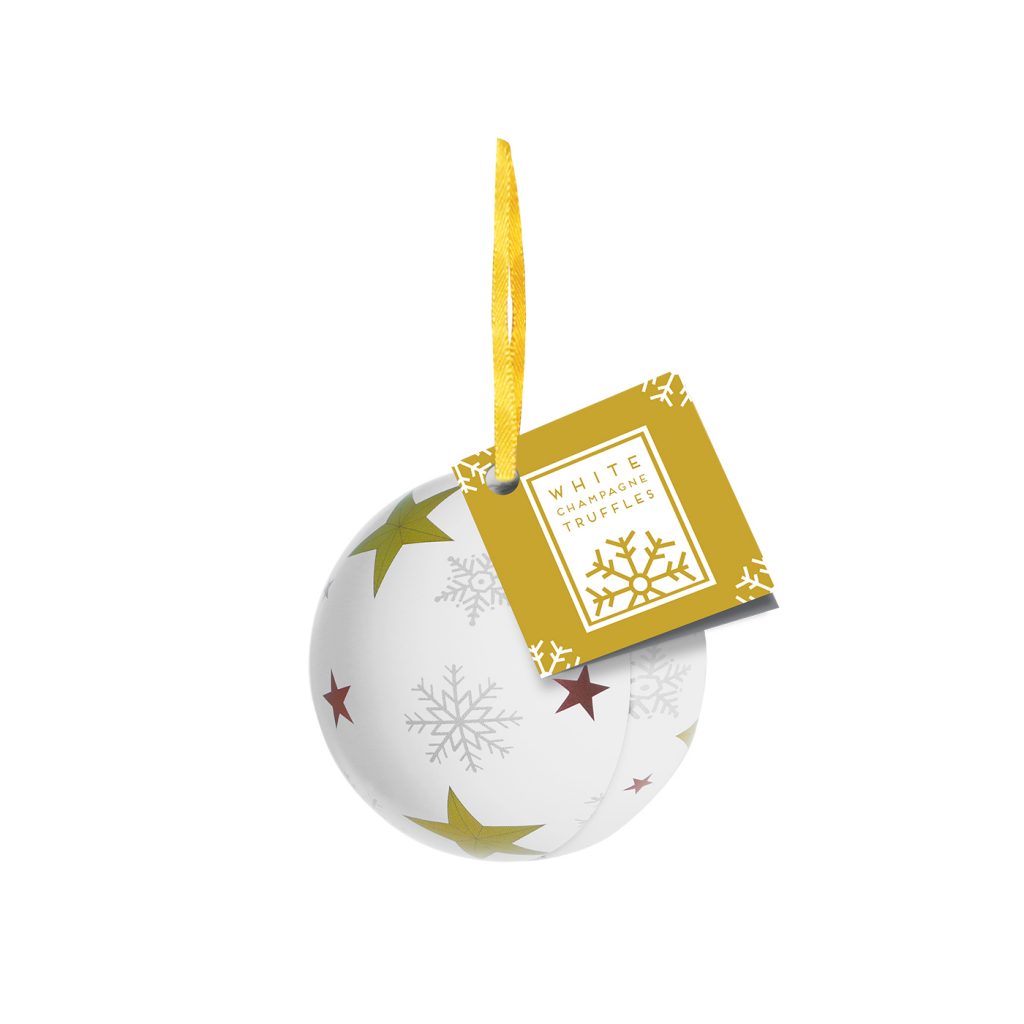 CHOCOLATE TREATS
Every office at Christmas is overwhelmed with tins of Quality Street or selection boxes, so see this as an opportunity to ensure your brand is on display in the centre of the office!
These luxury products have a 2-3 week lead time and offer full colour branding to the lid or tag. The Selection Box shown is tied with a large ribbon and contains 27 individual chocolates and truffles, whilst the Quality Street tin has (approx.) 60 sweets packed in to ensure everyone in the office gets a treat!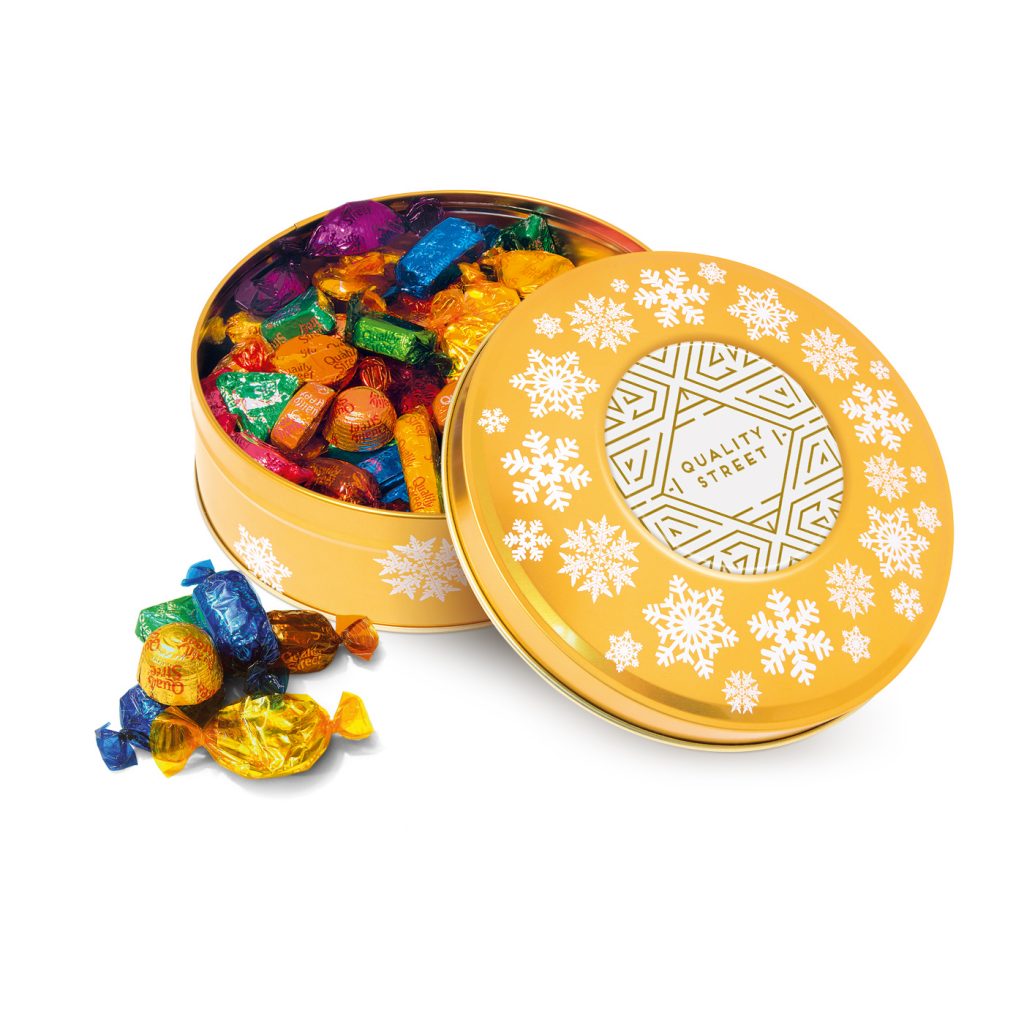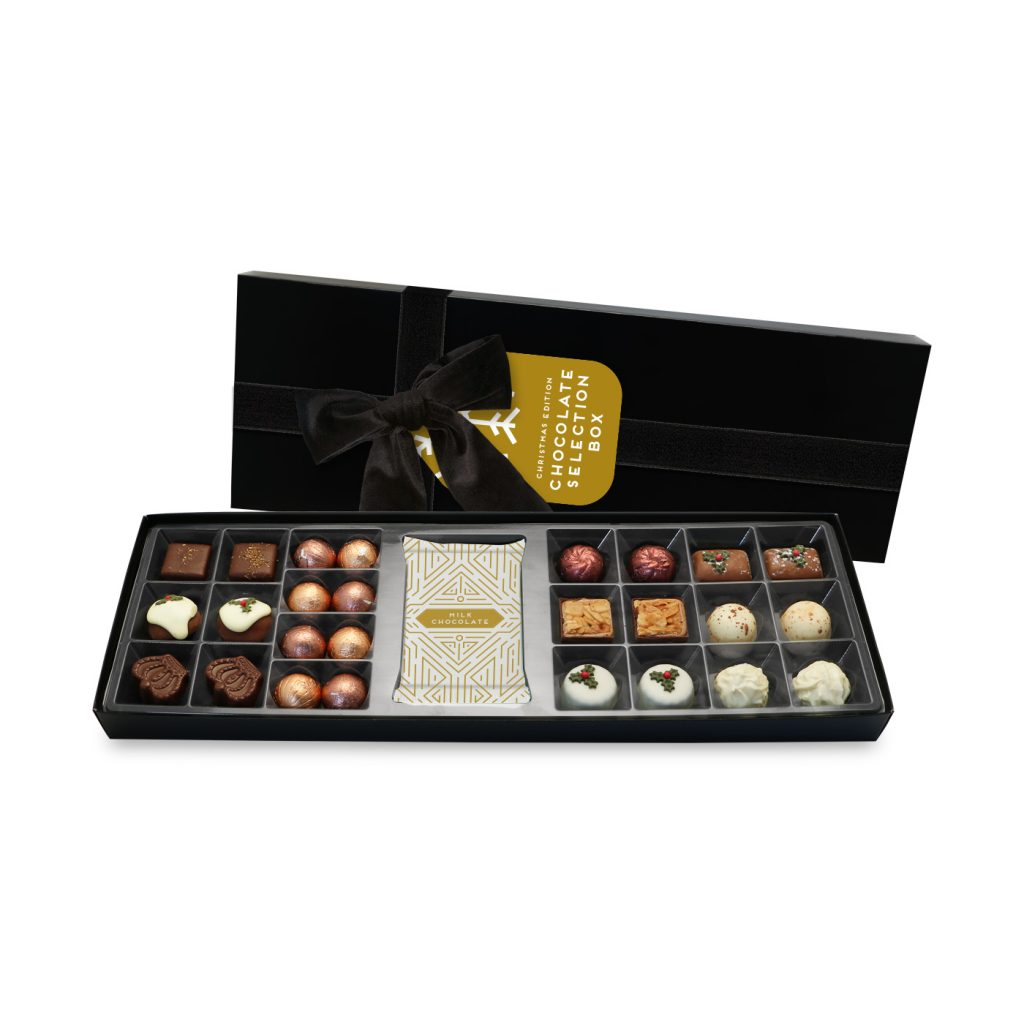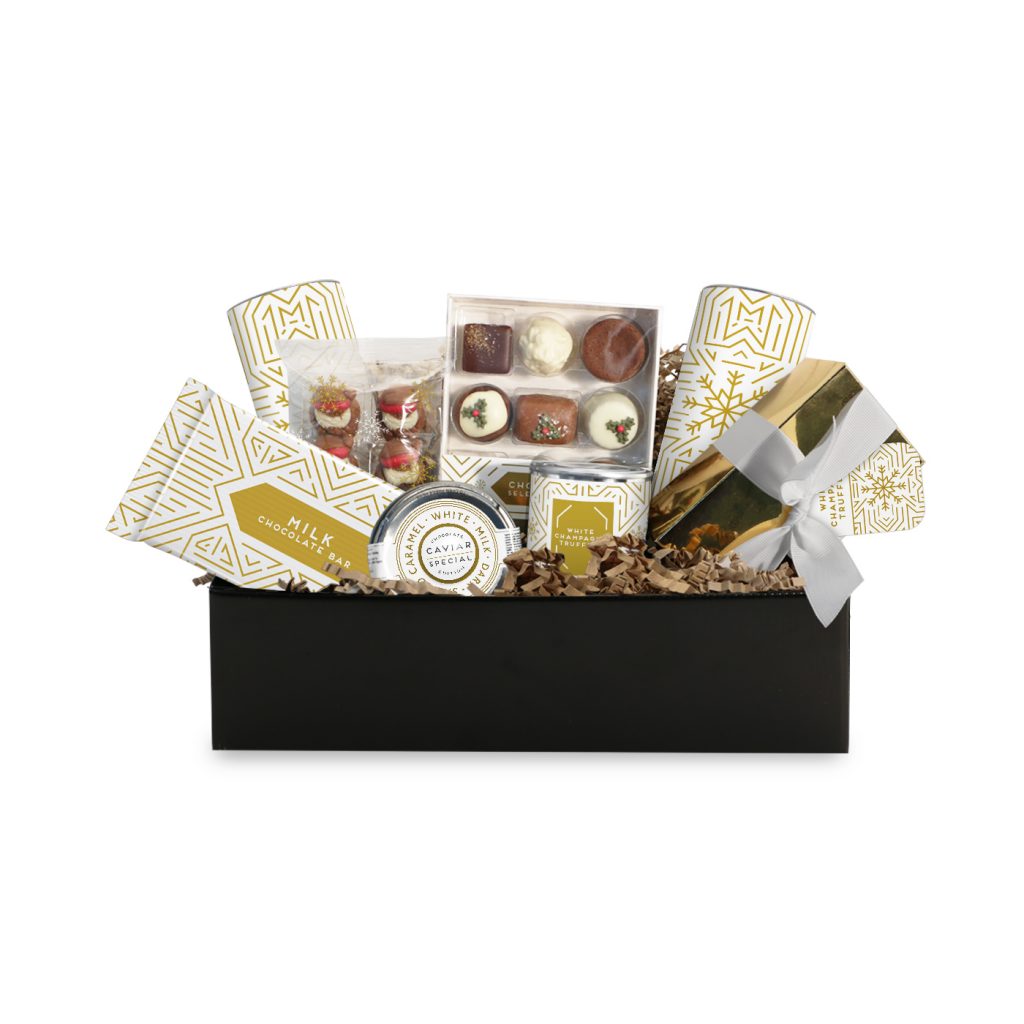 We hope this blog has given you some inspiration, but if you would like information on the products featured or any other festive tips, we'd be delighted to speak to you and offer advice on the latest promotional products available.
Phone 0161 428 5535 or email info@hatterspromotions.com